Our mission is simple. Inspire creativity with play materials that are good for small hands and better for the planet.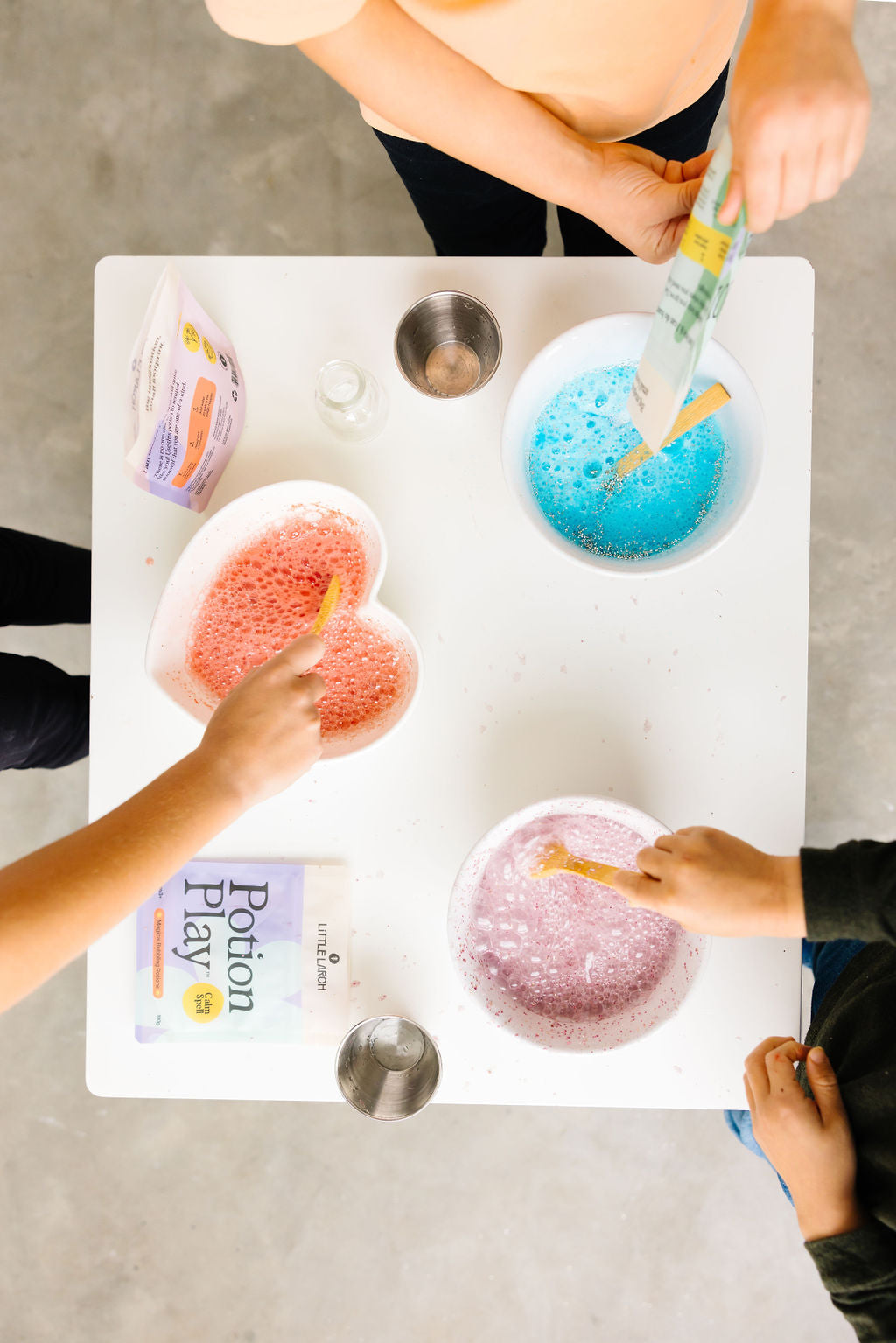 Cleaning up the playroom.
My journey to start Little Larch began when I became a mom. It was frustrating to see sensory play materials made with ingredients that couldn't be shared (they are proprietary after all) and packaged in an unbelievable amount of plastic. As I watched my own kids play, I began experimenting with my own, natural versions.
What began as an experiment in my kitchen has evolved into a passion for creating natural sensory play materials that parents can feel good about giving to their kids and putting back into the planet.
Our products are crafted in Canada with clean ingredients, minimal packaging and every purchase plants a tree. We proudly share our ingredients list because we think parents deserve to know what their kids are playing with.
Thank you for being part of our journey to clean up the playroom. We're just getting started!
-Danielle Mossfeldt, Founder